Our school play Annie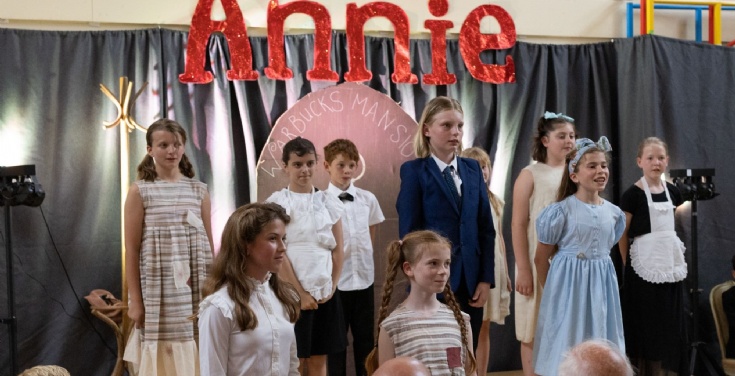 Key Stage 2 had a fantastic 3 night run performing Annie, our school play. There were fantastic performances from all actors who really acted out their parts and delivered their lines with great expression and character. We really enjoyed singing the songs, particularly 'It's a Hard Knock Life' and doing the dance routines.
See our photo gallery for some wonderful pictures taken by Mr Harwood!